Professional Eye Care Staff Training
Training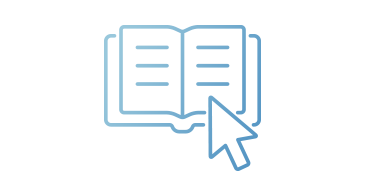 Transitioning to a new practice management software system can feel stressful to clinic staff. We encourage you to take advantage of our professional training services to reduce concerns and ensure successful implementation.
Our experts work with your team to ensure they are comfortable with the features and functionality of your new system. The training we provide covers the Visual-Eyes program and helps your team improve efficiency office-wide.
Online Training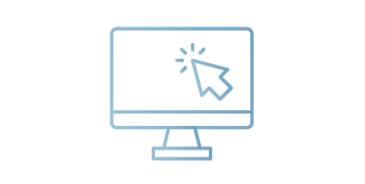 We have created a comprehensive Online Training Course for those who would prefer remote, self-guided learning. Using our proven training and retention strategies combined with online training tools, you can learn Visual-Eyes at your office, or from the comfort of your home without having to coordinate schedules. Our online course has benefits for everyone, whether your office is new to Visual-Eyes, you have new staff hires, or your team is looking for a refresher; let us help simplify your life.
Investing in Your Staff Through Training
Our training services are designed to help you and your staff use your Visual-Eyes system to its full potential. Our goal is to eliminate the anxiety of integration and unlock a greater level of productivity.
Comprehensive Training
Your professional Visual-Eyes training includes:
Customized help based on your unique needs
On-site & remote training
Computer & hardware advice
Professional backup & network security recommendations
Flow & efficiency auditing
Practice layout & renovation consultations
How it Works
Once you have chosen Visual-Eyes as your practice management software, we assign a dedicated trainer to work with you. Your trainer will contact you to talk about your needs and will work alongside your office manager or owner to determine training and installation schedules.
Expert Recommendations
Your experienced trainer will ensure your practice is equipped for the transition. This may include recommending hardware or network upgrades, overseeing the conversion of your existing data, and working with you to implement proper clinic branding.
Transitional Support
Your trainer works to build a lasting relationship with you, and welcome you to the Visual-Eyes family. They will continuously guide you through the transition to ensure that everything goes as smooth as possible. Upon completion, your trainer will provide follow ups to confirm your comfort and satisfaction, and to introduce you to the rest of the Visual-Eyes team.
Trusted by 400+ clinics across Canada
Click to see what they have to say about us!
I've tried a couple other EMR systems at other clinics and VE is the easiest and most straight forward to use.
Sarah Freiburger
Eye Q Optometry
The overall value of Visual-Eyes comes from helping to keep us organized and saving time. Visual-Eyes provides me the tools to easily manage by facts versus emotions. Through its various tracking and reporting functions, it helps with accountability. With a multi-location practice Visual-Eyes acts as a bridge to connect our locations in real time.
Dr. Trisha Beal, Owner
Brant Family Eye Care
One stop shopping – Visual-Eyes does everything to organize our client information and process our jobs for the lab. Customer Service is amazing! Your technical staff always find a solution or fix our issues quickly.
Melanie Elmslie, Office Manager
Just 4 Eyes Inc.
I'm a recent graduate, so I've used nothing but electronic health record systems in school and on all of my rotations. After having assessed several systems, I chose to use Visual-Eyes. I am very happy that I made this decision as it has helped our office run very smoothly and seamlessly right from the start. Nicole was a wonderful trainer and got us up to speed on the features. In addition, as we started using the system and had to contact the technical help desk we have always found them to be very polite and helpful. I personally find that the software integrates all aspects of the exams incredibly well. I would definitely recommend this system to colleagues. We look forward to growing our business with the help of Visual-Eyes and the fantastic support team.
Kelly Enns, OD
Sage Creek Eye Centre