Having a bustling schedule is great, but it does not mean much if you cannot be sure your patients will reliably arrive for their appointments. We all lead busy lives and occasionally things slip through the cracks of our full calendars.
Luckily you can offer your patients convenient reminders that are simple for your staff to manage. Learn about how Visual-Eyes software can help keep your reminders effective, efficient, and engaging.
Appointment Reminder Methods
There are many ways you can remind your patients of their upcoming appointments. Popular methods include:
Text message
Email
Phone call
Regular mail
There is less demand these days for phone calls or regular mail. Regular mail, in particular, can be unreliable, as you have to time the sending to ensure your reminder arrives prior to the appointment. Having physical materials designed and printed can also be costly and may be seen as wasteful by more eco-conscious patients.
Phone calls are still preferred for some people, however due to the uptick in spam calls, phone calls are becoming less effective. Often you are left playing phone tag to try and confirm their attendance.
Text messages and email are effective, but composing, sending, and managing all of those messages can be overwhelming. Get on top of electronic reminders with our Visual Connect software.
Our 5 Reminder Tips
We have compiled our top tips about reminding a patient of their upcoming visit to your office.
Get Efficient—Automate
Having a team member send text messages, write emails, or manage phone calls manually is a humongous time suck. Not only is it tedious work for your skilled staff, but it is inefficient and drains your resources.
An automated software system is one of the best ways to remind your patients of their upcoming appointments. The right software can streamline your practice seamlessly, connecting patient profiles into family groups, integrating your practice's schedule, and even allowing your patients to confirm their appointment with a link included right in the message.
Say goodbye to wasted hours playing phone tag, searching for patients' contact information, and composing individual messages. An automated system can help take your practice to the next level.
Add a Personal Touch
Make sure your reminders give your patients a feeling of respect and care. Use a customizable reminder that can keep the tone of your message friendly, simple, and allows you to reflect the feel of your practice.
Though you must keep any email or text message free of medical information, simply using a patient's name can make them feel respected and valued as an individual, not just a number on a chart.
Offer Contact Avenues that Work for Your Patients
Be sure to ask your patients what type of reminder they would prefer. While some people are happy to receive a phone call, others dread them and will ignore a ringing phone in hopes of checking their voicemail later. Other people may let their voicemail fill up, so you do not even have an option to leave a message.
Text messaging is a convenient reminder route. It is less intrusive than a phone call, but more likely to be checked than an email which could get redirected into a spam folder. Email is also a great option because many people have access to their inboxes through their phone and computers.
Asking your patients what method they would prefer is a nice touch that shows you value their needs.
Time Your Reminder Just Right
Making sure your reminder is timed correctly is critical for effective patient retention. For appointments booked well in advance, sending a reminder one month or even 3 weeks prior allows patients to confirm the time still works with their schedule. Convenient reschedule buttons included in automated messages gives control back to your patient when early appointment bookings no longer work.
Messaging a patient too close to their appointment however, may leave them scrambling to rearrange plans, find care for dependents, or plan their transportation to their appointment. That added hassle may lead to them canceling or no-showing, so last minute reminders are not always effective.
It is important to find the sweet spot of when to remind your patients of their upcoming appointment. Try sending a reminder a few days ahead of time. This leaves enough breathing room that they may be able to rearrange their schedule should they have forgotten about the appointment, but is also close enough that it can stay fresh in their mind.
If you prefer, you can even message reminders more than once per appointment. However, that leads us to our 5th tip.
Do Not Overwhelm Your Patients
It is important not to bombard your patients with reminders. Repeated messaging may come off feeling like spam, which could negatively impact your image. Sending an onslaught of messages could lead to inadvertently training patients to ignore any texts or emails that you send.
Different reminder schedules work for different patients and practices. A preferred method is to send an initial reminder a week out, and another the day before the appointment.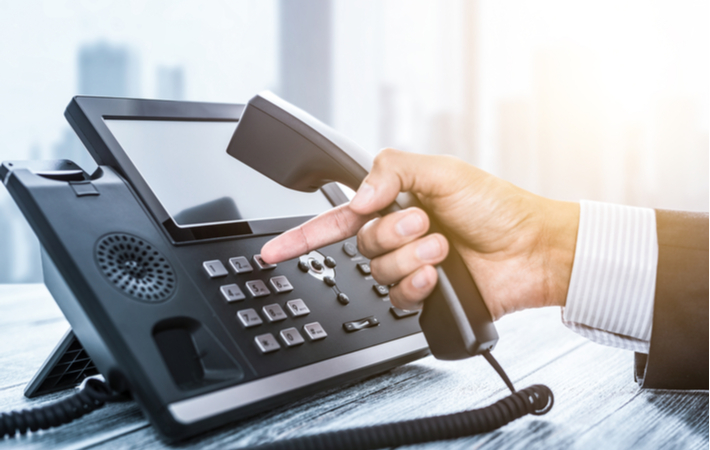 Bonus Tip: Be Sure To Follow Up
Do not forget the importance of following up with your patients. Whether they arrived and completed their appointment or failed to show up, reaching out can help build a better relationship.
For those who successfully attended their appointment, send out a survey to gather feedback about how your team did. This shows patients you value their input and want their time spent with you to be both valuable and enjoyable.
If a patient fails to attend their appointment, reaching out to ask if there is a better way to reach them or if their contact information needs to be updated, may help prevent lapses in the future. It also helps remind patients that there are people who care about their health waiting to see them at your clinic.
Boost Your Success with Help from Visual-Eyes
You do not have to navigate automated reminders alone. Visual-Eyes has in-house support staff to help guide you through our software quickly and capably. Reach out to discover everything we have to offer your practice!