We believe that your practice should be managed with the same care and attention you bring to your patients. That is why we offer a wide range of products and services to help keep track of every aspect of your business, from electronic practice management to professional training.
Today, most optometrists use some form of electronic medical records (EMRs), but not all EMRs are created equal. At Visual-Eyes, we offer a full suite of solutions designed specifically for eye care practices, so you can rest easy knowing that your EMR works seamlessly with the rest of our services.
Why You Should Use Electronic Medical Records
Implementing practice management software that includes EMRs can help you save time on paperwork and streamline patient care across your practice(s).
With EMRs, you can:
Electronic records can reduce the time it takes to complete paperwork. With all patient information available electronically, your team can easily access and share information with each other, reducing the need for paper-based communication or phone calls. This can save time and improve the efficiency of your practice.
Using EMRs can improve the accuracy and completeness of your patient records. With electronic records, you can mitigate the risk of lost paperwork and store your patient information in one central location. This can help to reduce the potential for errors and make it easier to keep patient information up-to-date and as complete as possible.
Electronic records can also allow you to more easily track a patient's medical history and any other information that may be pertinent to their care. With the right EMRs, you can provide better care to your patients by easily tracking the presence or progression of health issues and conditions.
Overview of Practice Management Software
At Visual-Eyes, we offer comprehensive practice management software designed specifically for optometry practices. Our software includes a variety of features to help streamline administrative tasks and improve patient care.
Visual-Eyes Software enables you to keep comprehensive records across your practice and even multiple locations.
Some key features of the base module include:
Comprehensive record-keeping: Our software gives you the ability to log extensive patient information, including medical history and referral sources. You can even easily store the contact information for a patient's family doctor and keep electronic records of that communication.
Seamless reporting: Generate reports to get important insights into your practice operations and help make data-driven decisions. Reports can be customized to provide insights on everything from patient demographics to inventory levels, which can help your practice optimize operations and improve patient care.
Manage multiple locations: Our solutions allow you to seamlessly track information across multiple practice locations. This can help to improve communication and collaboration between team members, and allow you to provide streamlined care across multiple locations.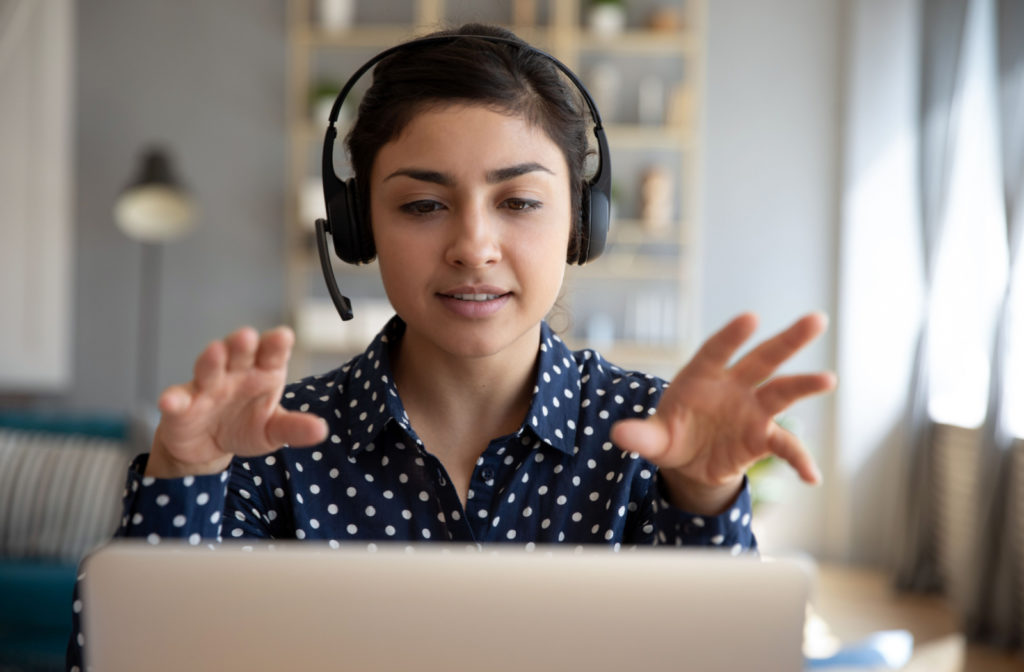 How the Visual-Eyes Team Can Help
We understand that implementing new software can be a daunting task. The team at Visual-Eyes is here to walk you through the entire onboarding process. When you choose Visual-Eyes software for your practice, your team will benefit from professional staff training to help you get started using our software quickly and easily.
Our Training Options
At Visual-Eyes, we offer training services to help you and your staff use our software to its full potential. Our comprehensive training services are available both in-person and as an online training course to accommodate your practice's unique needs.
Your dedicated Visual-Eyes trainer will work with you and your practice staff to help you unlock the full potential of our practice management software.
How It Works
Here is what you can expect once you decide on Visual-Eyes for your practice management software:
Dedicated trainer: Your practice will be assigned an expert trainer to work one-on-one with your team. Your trainer can provide customized help to meet the specific needs of your practice.
Set training and installation schedules: Your trainer will coordinate with your office manager or practice owner to determine a training and installation schedule that works best for your team.
Start the transition: Your dedicated Visual-Eyes trainer will oversee the transition to our software, and make recommendations on things like hardware or network upgrades, if necessary. Your trainer will ensure that any existing data is properly converted and work with you to implement your practice branding.
Go live support: Once your data conversion is finalized, your dedicated trainer will support you through any last minute touch-ups and, most importantly, be available your first few days to answer any questions and ensure a smooth transition.
Transitional support: Once your practice has successfully implemented our software, your trainer will continue to provide follow-up support on best practices and ensure your team is comfortable and satisfied using Visual-Eyes.
Benefits of Professional Training
By taking advantage of our professional training services, you can ensure that your team gets the most out of our practice management software.
Our experienced training staff is here to support your practice through the transition to Visual-Eyes, and to help make the process as stress-free as possible. Our trainers are also equipped with the industry knowledge and experience to make recommendations, not only for using our management software, but also on clinic best practices.
Get Started Today
At Visual-Eyes, we offer a variety of software solutions that can help meet your practice's unique goals. Our team of experts is here to guide you through the entire onboarding process and help ensure that your team gets the most out of our software. Book a demo to see how our software solutions can benefit your practice today!